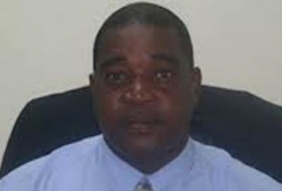 Nathan Dundas
Posted on December 3, 2015
While he is celebrating a "record breaking" winter tourism season, based on the number of cruise vessels to the island, President of the Antigua & Barbuda Cruise Tourism Association Nathan Dundas said government will have to go back to the drawing board to make additional changes to accommodate much larger vessels.
Making specific reference to the recent sweep of the St John's Harbour, the cruise tourism official said more thought should have gone into the process.
"Millions was spent; we have to go back again and spend to ensure that the basin is widened. Some more should have been done in terms of better planning to ensure that we don't have to go back again to do another set of dredging which we have to do again.
"All of that should have been taken into consideration when we were doing this. I just think the wrong entity handled the matter," Dundas said.
He also claimed the Antigua Port Authority was not qualified to oversee the dredging.
"The Port Authority, with no previous experience in this matter was engaged in the sweeping of the harbour."
Asked which entity should have taken on the job, Dundas said, "The Antigua Pier group which has the mandate to do so."
Dundas said, too, lengthening the pier is of utmost priority.
"We have to do some extension of the pier to accommodate the Anthem of the Seas. We have made a commitment to the Royal Caribbean Cruise Line – that ship should be due here in November of 2016. So, it is important that we get that pier extended and also some dredging work,"the cruise tourism official also said.