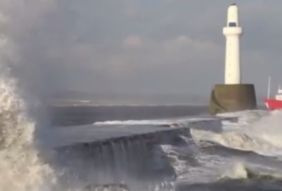 Posted on December 9, 2015
Mojo Maritime are pleased to announce that offshore construction specialists Jan De Nul Group are now licenced for Mermaid® use.
Mermaid allows users to realistically simulate marine operations to uncover the risks and identify critical operations before going offshore. A number of significant players in the marine industry already use Mermaid to analyse their operations as relates to weather risk; Jan De Nul are the latest to join the user group.
Dr Rich Walker, Senior Marine Operations Analyst at Mojo Maritime said, "Jan De Nul Group share our philosophy for reducing operational risk and we're delighted to have them as an active part of our Mermaid user community."
Sven Cras, Project Engineer in Offshore Renewables at Jan De Nul Group said, "The prompt user assistance from Mojo Maritime was definitely an important advantage when we chose the Mermaid licence."
To find out more, visit http://mojomermaid.com