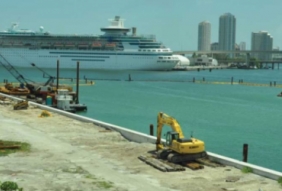 Posted on September 9, 2015
By John Charles Robbins, Miami Today
Flagstone Property Group's work to build the area's first deep water marina for super-yachts includes creation of an artificial reef.
Flagstone is developing a corner of city-owned Watson Island into a multi-million dollar resort called Island Gardens.
The developer said this week it has begun installation of the Brickell Mitigation Reef Site, designed to offset impacts to hard bottom habitat and foster new marine life. Upon completion, it could be home to approximately 5.43 acres of offsite habitat.
READ FULL ARTICLE HERE