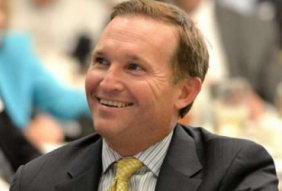 Posted on September 16, 2015
By Nate Monroe, jacksonville.com
Mayor Lenny Curry will meet with top state transportation officials Friday to review the JaxPort and U.S. Army Corps of Engineers plan to dredge the St. Johns River, the latest sign that the high-profile and controversial project is a top priority for his administration.
The meeting — billed to be an informal sit down that will also include a discussion about state transportation plans in the city — comes as Jacksonville faces a slightly accelerated timeline if it's hoping to get a piece of the Florida Department of Transportation budget for the $700 million dredging project or local road work. The Legislature starts its next session in January instead of its customary March opening, meaning state agencies are already crafting 2016 budgets for Gov. Rick Scott.
Curry's spokesman didn't return questions about whether the mayor had any specific goal for the meeting, like seeking a state commitment to help finance the St. Johns River dredging work from Jim Boxold, the state transportation secretary who will attend the meeting.
But Curry has made recent moves suggesting he wants to move aggressively to find money for the project.
READ FULL ARTICLE HERE