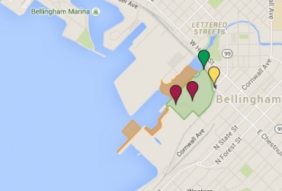 Posted on September 22, 2015
By Samantha Wohlfeil, The Bellingham Herald
After two decades of planning, some of the most visible cleanup projects along Bellingham's contaminated waterfront are making progress.
From dredging to demolition, hundreds of workers are currently preparing downtown sites near the former Georgia-Pacific Corp. pulp and tissue operations for rebuilding, which could start within a few years.
The efforts represent tens of millions of dollars in projects planned for and approved by the Port of Bellingham, city of Bellingham, Washington state Department of Ecology, and other agencies, and represent one of the largest waterfront cleanup efforts in the state.
READ FULL ARTICLE HERE