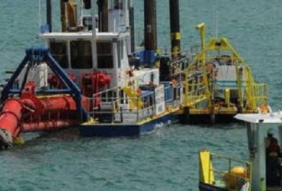 Posted on April 14, 2016
By Katie Johnson, WPTV
Staff members with the Marine Industries Association are writing up a proposal to dredge around the northern edge of Peanut Island.
Chuck Collins, executive director of the association, said the goal of the project is to clear up congestion and make that part of the waterway safer for all who enjoy it.
"Because it's so congested, it's creating both an access issue and a safety issue," Collins said.
READ FULL ARTICLE HERE