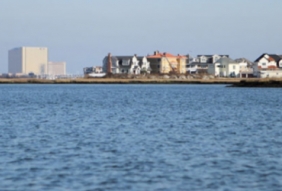 Posted on December 18, 2015
By Claire Lowe, pressof AtlanticCity.com
Margate is using a federal grant to explore new options for dredge material disposal in its own back bay.
In October, Margate entered into an agreement with Stewart Farrell, director of Stockton's Coastal Research Center, to conduct a marsh assessment and develop a restoration plan using a $125,000 National Fish and Wildlife Fund grant it received in June.
At its Dec. 3 meeting, City Commission also approved special professional services contracts with city attorney John Scott Abbott and professional planner James Rutala for planning and grant assistance related to the grant.
READ FULL ARTICLE HERE