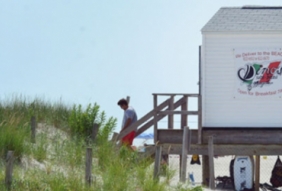 Posted on November 26, 2015
By Nicholas Huba, Press of Atlantic City
If Margate didn't want dunes, it should have challenged the project more than a decade ago.
That was the message from state's attorney Stephen Eisdorfer Friday afternoon during a 75-minute court hearing on the battle over the plan to seize dozens of city-owned properties as part of a larger dune project.
The two sides argued Friday over whether the city was entitled to a second hearing to decide whether the state met the standard for using eminent domain. Gov. Chris Christie last month ordered the state Attorney General's Office to proceed with taking 87 city-owned properties needed for the $548 million Absecon Island beach project.
READ FULL ARTICLE HERE