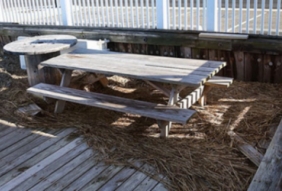 Posted on February 8, 2016
By Nicholas Huba & Claire Lowe, press of AtlanticCity
As the city and state head back to court this week over a controversial beach-replenishment project, the mayor says the focus should be on mitigating flooding in the back bays.
"No matter where people stand on the dune issue, universally, everybody that I've spoken to agrees that our problem is in the bay. Has been. Probably always will be," Mayor Mike Becker said.
However, plans to repair bulkheads from Coolidge to Decatur avenues are on hold as the city awaits word on a $3.5 million grant from the state Department of Environmental Protection. Becker said he believes the holdup is tied to the city's opposition to the beach-replenishment project.
READ FULL ARTICLE HERE