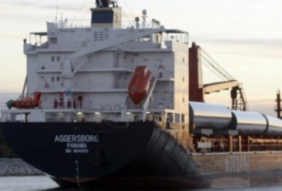 Posted on November 17, 2015
By Brandon Champion, mlive
The loss of coal shipments due to the closing of the B.C. Cobb Plant could have serious implications on the Port of Muskegon.
The coal shipped in for use at the Consumers Energy plant on Muskegon Lake currently accounts for about half of the port's annual tonnage, or products brought in via the port.
With Sunday's final coal shipment to the soon-to-be shuttered plant, which is scheduled to close by April of 2016, the port's tonnage puts in jeopardy the port's commercial status for dredging from the Army Corps of Engineers.
READ FULL ARTICLE HERE