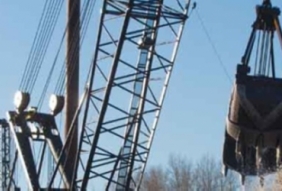 Posted on October 12, 2015
Keeping the Fraser River open to commerce and industry while maintaining the environment was a hot topic at a recent all-candidates meeting.
Liberal candidate Joe Peschisolido said the Conservatives have "abdicated" their responsibility to maintain the river's environment.
Meanwhile, the Conservative candidate for the Steveston Richmond East riding, Kenny Chiu, told the audience that the Liberal government axed dredging funding prior to the Conservatives taking control of government in 2006.
In 2014 the federal government, in partnership with local governments and the Province of B.C., implemented a $10 million operation to dredge small navigational channels in the south arm, such as Deas Slough and Steveston Channel.
As it turned out, dredging volumes and disposal costs exceeded the budget and not all the dredging was completed.
"Port Metro Vancouver continues to work with funding partners to pursue further opportunities to complete dredging of some channels," the port noted last March.