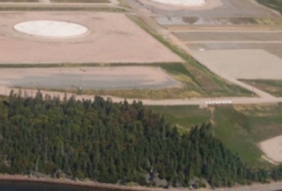 Posted on September 15, 2015
By Lauren Barrett, Oil and Gas Investor Australia
Perth-based Liquefied Natural Gas Limited needs to resolve mooted dredging issues surrounding its proposed Magnolia LNG plant in Louisiana before the development progresses further.
LNGL announced details on the outcome of the Federal Energy Regulatory Commission's (FERC) draft environmental impact statement (DEIS) for Magnolia on Monday following the expiry of the comment period earlier this month.
The DEIS public comment process allows interested parties to review FERC's extensive environmental analysis and provide feedback to FERC to be incorporated into the final environmental impact statement (FEIS), if appropriate.
While several entities submitted letters to FERC agreeing with FERC's recommendations, one comment was received from the National Marine Fisheries Service (NMFS) recommending resolution of certain dredging issues in advance of the FEIS.
READ FULL ARTICLE HERE