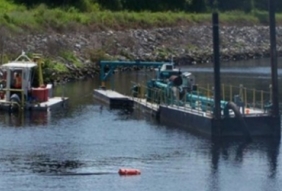 Posted on December 15, 2015
By Jim Waymer, florida today
Florida republican legislators Thad Altman and Debbie Mayfield will sponsor a bill next year to allow counties to use local-option sales tax money for muck dredging to help clean up the Indian River Lagoon.
"It's not a tax increase," Mayfield, R-Vero Beach, told the Indian River Lagoon Council Friday during their regular monthly meeting. "It's actually a current program that can be used for infrastructure. We're just going to add 'mucking' (to what the tax can be used for). We think it's important that we're going to have dedicated funding for projects."
Counties would first have to have a referendum to approve using the sales tax and an ordinance to enact it.
READ FULL ARTICLE HERE