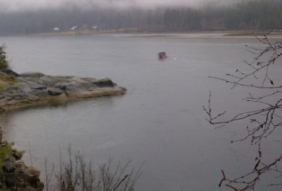 Posted on November 5, 2015
By Bill Metcalfe - Nelson Star, Nelson Star
BC Hydro says it doesn't know yet whether it will proceed to the next phase of a project to deepen Grohman Narrows, but public feedback at a meeting last week could play a big part in that decision.
The company says its plan to deepen Grohman Narrows by one to four metres would provide flood control for property owners on the West Arm of Kootenay Lake and supply more power generating opportunities below the narrows.
Grohman Narrows is a constriction in the Kootenay River about three kilometers west of Nelson. The project would not involve widening the channel, just deepening it.
READ FULL ARTICLE HERE