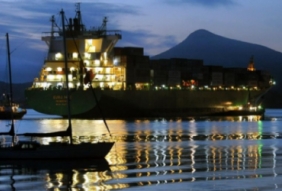 Posted on November 23, 2015
By Simon Hartley, Otago Daily Times
Concerns have been allayed that the larger container ships expected to be calling in New Zealand soon will ultimately mean fewer visits.
The Port of Tauranga and Port Otago have dredging programmes under way and pressure is mounting for the country's ports to expand their ability to host deeper draught ships.
Westpac industry economist David Norman believes that rather than the number of weekly visits falling, with the use of much larger ships, he predicts the number will "rise slightly".
READ FULL ARTICLE HERE