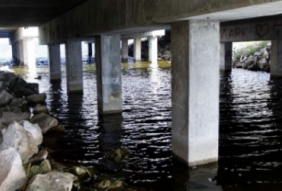 Posted on October 28, 2015
By Jay Meisel, Highlands Today
A long-sought project to dredge the channel connecting Lake Jackson and Little Lake Jackson may have an unexpected benefit: helping to move forward the city's sale of Harder Hall.
On Tuesday, the City Council favored moving 2,800 cubic yards of sand that will be removed as part of the project to the Harder Hall property.
There, most of the sand will be used to fill in a pool at Harder Hall that's considered irreparable, thereby potentially helping the prospective purchasers save money.
Bill Poe, a senior engineer for Douglas N. Higgins Inc., the prime contractor chosen for the project, said work could begin in 30 to 40 days.
READ FULL ARTICLE HERE