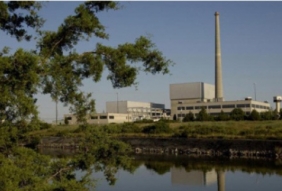 Posted on September 16, 2015
By Daniel Nee, Micromedia
LACEY – Residents have undertaken a petition drive to bring attention to shoaling issues that have plagued the Forked River in recent years, and asking for the township's help in convincing Exelon, the owner of the Oyster Creek Generating Station, to fund dredging projects.
"Back in 2009, the power plant was looking at doing some dredging," said Charles Waters, a Franklin Court resident who presented the governing body with more than 60 letters from local residents. "To date, that still has not been done."
Residents of lagoon communities and those who live along the Forked River have been experiencing extreme shoaling and the virtual closing of navigational channels in recent years. In some areas, the channels have shoaled over to the point where their depth is measured in inches rather than feet.
READ FULL ARTICLE HERE