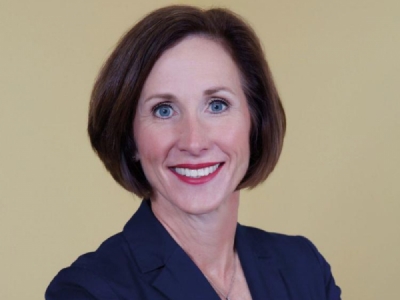 Posted on March 13, 2019
Lois Kolkhorst (Contributed photo)
State Sen. Lois Kolkhorst reaffirmed her commitment last week to increase transparency at Texas port authorities.
Her comments came after the Senate Select Committee on Texas Ports met for the first time Wednesday afternoon, when Kolkhorst and the rest of the committee heard testimony on the importance of Texas ports.
"There is some good local discussion going on (at the Calhoun Port Authority), and certainly we're monitoring it," Kolkhorst said after the meeting. "Obviously, the Calhoun Port Authority is also very important to Texas and to that region. There's been a lot of reporting, and I think transparency is good. We will be working with them to get it right for sure."
Kolkhorst, R-Brenham, said she would increase transparency at the Calhoun Port Authority after the Victoria Advocate reported on the lack of oversight from the Legislature. She passed a bill last session that required the Texas Comptroller's Office to create a special purpose taxing district database to increase transparency.
While Kolkhorst said she would "enhance the database with even more details" during this session, she did not offer additional details on how she is enhancing the database after Wednesday's meeting.
"I always say sunlight is the best disinfectant, and I mean it," Kolkhorst said. "When you empower the people with the information, they will make changes."
Kolkhorst represents Senate District 18, which covers Victoria and Calhoun counties, and is one of seven members on the select committee.
At Wednesday's meeting, the committee heard invited testimony from the Port of Houston Authority and other organizations about improving port channels. The committee did not take any action after the testimony.
"Thanks to the efforts of the committee and the enthusiastic support of the port authorities across the state, we've got a much clearer picture of the unique role in Texas (that) ports play in our state's economy and certainly the national economy," said state Sen. Brandon Creighton, R-Conroe, chairman of the committee. "We know that they are indispensable gateways to trade and economic growth, which fueled our state's rise to the top ranking among America's exporting states."
Texas ports handle more than 20 percent of the nation's total export tonnage and are responsible for more than 30 percent of Texas' gross domestic product, but they are still facing competition from neighboring states as they race to improve their infrastructure, Creighton said.
"As improvements to the Panama Canal create a flow of larger vessels from distant trading partners, we have to ensure that Texas ports are equipped to sustain the economic leadership role and operate in the most economically free way possible so that commerce can advance," Creighton said. "We need to make sure that Texas continues to be the obvious place for the world maritime business and that channel projects occur only once in every few decades."
Texas channels have been struggling with large vessels that take up the entire width of the channel, stopping traffic on both sides, said Ric Campo, chairman of the Port of Houston Authority.
"Ships are getting longer and wider, and that causes a challenge when you go into a 530-foot channel," Campo said. "We need a short-term solution to make sure that companies are going to make investments (in the channel) for the long term. The long-term solution is widening and deepening the channel."
Expanding the depth and width of the channels will allow for two-way traffic even when 1,100-foot ships pass through the channel, which has been happening about once a month, Campo said.
"Even though they are infrequent, we need to solve the longer-term problem," Campo said. "We know ultimately we're going to get more of those ships."
AJ Teague, CEO of Enterprise Products, said his business depends on two-way traffic in the Houston ship channel.
"Reliable exports through the Houston ship channel are absolutely critical to the entire energy value chain, and maintaining two-way traffic is essential to that reliability," Teague said. "Every one of these one-way vessels has caused delays. If everything goes perfectly, we're talking about 10½ hours of delay for every one of those vessels."
The committee did not hear testimony about any other issues.
Source: victoriaadvocate.com