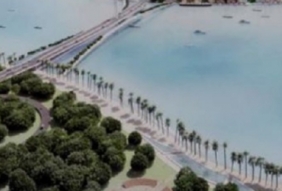 Posted on March 22, 2016
KUALA LUMPUR: Construction firm Kerjaya Prospek Group Bhd, previously known as Fututech Bhd, has been awarded a dredging contract worth RM181.31mil for the Seri Tanjung Pinang (STP) development in Penang.
In its filing with Bursa Malaysia on Monday, the company said its 70%-owned subsidiary Future Rock Sdn Bhd accepted the letter of award from China Communications Construction Co (M) Sdn Bhd on its appointment as subcontractor for the project.
The contract comprise work for the dredging of access channel and channel for the reclamation for STP 2. Works are expected to commence between two weeks and will be completed by March 18, 2018.
"This contract win is the company's first of such infrastructure project and it is one of the key infrastructure works of STP 2. The contract has widened our portfolio of residential and commercial construction works of existing and prominent clients such as SP Setia Bhd, E&O Bhd and EcoWorld Development Bhd," said Kerjaya executive chairman Datuk Tee Eng Ho.
He added that the company is confident that it can secure more construction projects and replenish its current order book. Including the contract, Kerjaya's outstanding construction order book has increased from approximately RM1.9bil to RM2.1bil.