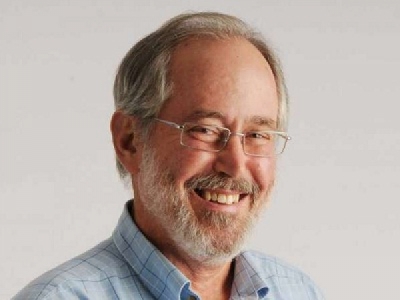 Ron Littlepage
Posted on September 27, 2016
By Ron Littlepage, Times-Union/Jacksonville.com
In backroom conversations, some Jacksonville decision-makers are expressing doubt about the viability of JaxPort's $700 million plan to deepen the St. Johns River shipping channel.
There are good reasons for that.
Getting the massive amount of tax dollars from the federal government needed to pay for the dredging project got even more remote on Sept. 15.
The U.S. Senate voted on that day to approve the Water Resources Management Act 2016, and it doesn't include any money for JaxPort's dredge.
It does, however, include money for Port Everglades to dredge its channel to 48 feet.
More significantly, it provides the funding for the Port of Charleston to dredge its channel to 52 feet.
That depth will allow Charleston's port to handle the supersized container ships now making full use of the expanded Panama Canal.
Even if JaxPort found the money to dredge the channel to its goal of 47 feet, the giant ships, if fully loaded, would have to wait for the right tidal conditions to use JaxPort, a time restriction that would put the port at a competitive disadvantage.
There's another factor at play here.
All of these proposals to spend billions of dollars to deepen multiple ports along the East Coast are based on capturing the trade with Asia.
I would like to think that Congress has come to the realization that it makes no fiscal sense to deepen every port — that business gained by one port is business lost by another.
Even if that's not the case, events of the last few weeks have dampened talk about the "exploding" Asian trade.
South Korea's Hanjin Shipping Co., the seventh largest in the world, has filed for bankruptcy, and the South Korean government said last week it has no plan to bail out the company
Add to that a report in The Wall Street Journal last week that Maersk, the Danish shipping and oil giant, was splitting its operations to battle what was described as "one of the worst shipping down-cycles and a historic oil-price rout."
The Journal reported that low crude oil prices have hit Maersk's energy unit hard.
"Meanwhile, the container-shipping industry has seen freight rates tumble amid a capacity glut, prompting price wars between operators that have pushed freight rates to levels barely covering fuel costs," the Journal said.
It's always been a gamble that spending about $1 billion to deepen the St. Johns channel and to pay for other infrastructure improvements would add the new business needed to earn an adequate return on investment.
Getting federal money has become more and more unlikely, the Port of Charleston is far ahead in getting deeper water and the shipping industry is facing hard times, all of which makes that gamble even murkier.
JaxPort needs a Plan B, which it says it doesn't have.
Those decision-makers mentioned earlier are saying one needs to be found.
Port Tampa Bay is aggressively pursuing business with Cuba. JaxPort needs to get into that game in a big way.
And some argue that improving JaxPort's infrastructure and intermodal capabilities would be a wiser investment and less expensive than a deep dredge of the channel.
There's other business out there besides the fully loaded supersized ships that require 50 feet of water or more.
Being a successful midsize port is better than investing in a project that could turn out to be a $1 billion boondoggle.
Find that Plan B.
Source: jacksonville.com