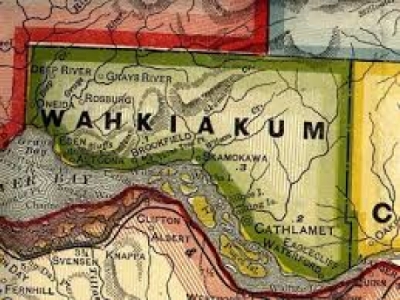 Posted on March 16, 2020
Eroding beaches on Puget Island should receive nourishment from dredge sand this year, county officials reported Tuesday.
County Commissioner Dan Cothren said he and others had discussed dredging issues in the past week with Carla Ellis, a dredging program manager for the US Army Corps of Engineers.
"It was pretty upbeat," Cothren said.
There is sand in the river channel that needs to be dredged, he said. He anticipates a schedule similar to last year in which the dredge deposited spoils on the Cape Horn shoreline in late summer.
The officials also discussed the process for setting up dredging of portions of Grays Bay to improve drainage from Deep River and Grays River, as recommended by the Grays River Habitat Enhancement District.
"There was a suggestion to get our congressional people getting some funding for it," said county Public Works Director Chuck Beyer.
"It might take a little bit, but it's something we can get going on," Cothren commented.
"Since we started talking about this, there's a lot more interest in the Westend," said Commissioner Gene Strong.
Cothren said local funding for the Grays Bay work could come from the county's Flood Control Fund and the enhancement district.
Source: waheagle.com