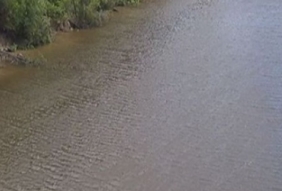 Posted on September 16, 2015
Work is nearly complete on a dredging
project along the industrial canal in Gulfport that will allow large
vessels to move in and out more easily.
The
area along the canal from Big Lake to Gulf Shipping is being cleared of
debris and sediment to allow clear passage for the huge oil rig crew
vessels built at the shipyard.
According to the Harrison County Development Commission, the canal has become difficult to navigate in some areas.
The work is being funded by the U.S. Army Corps of Engineers and should be complete by the middle of next week.
Don
Clark, a consultant with the development commission, said money left
over from a dredging project at Deer Island was used on the industrial
canal dredging project.
A
portion of the canal was closed for more than two weeks earlier in 2015
after heavy rains caused a mudslide, which filled the canal with
sediment and debris.