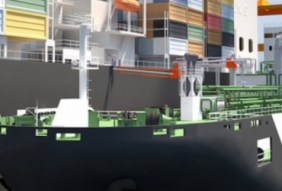 Posted on January 14, 2016
Taking a leaf out of China's bid to clean up the Yangtze, India is pushing ahead with big reforms along its internal waterways.
Ships on India's rivers will increasingly be called to use LNG as a fuel under new guidelines from New Delhi.
The government is also looking at building 80 LNG-fuelled ships to operate on the Ganges.
Shipping minister Nitin Gadkari commented recently, "We will use LNG as a fuel for the next generation of vessels in the inland waterways. We want clean and affordable fuel for both protecting environment and bringing down the cost of transportation."
Three LNG fuelling hubs will be created at Varanasi, Sahebganj and Haldia.
Neighbouring China has pushed ahead with a dramatic switch to LNG for ships inland, especially along the nation's longest river, the Yangtze.