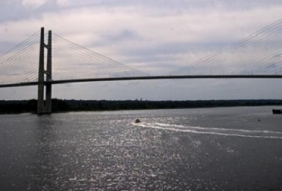 Posted on December 3, 2015
By Jensen Werley, JBJ
For a year where no construction took place, it's been a roller coaster for Jacksonville's dredging project.
The deepening of the St. Johns River — which would allow for larger cargo ships to enter the port — went from no clear idea of funding to a proposed joint solution for environmental mitigation between environmentalists and the business community to the dissolution of that agreement to a possibly shorter route to still no clear idea of funding.
When the year began, then-Mayor Alvin Brown's port task force was still meeting to discuss whether the river should be dredged (they decided yes), how the damage should be mitigated (a recommendation of several million additional dollars) and how the project should be funded (they didn't get around to that).
READ FULL ARTICLE HERE