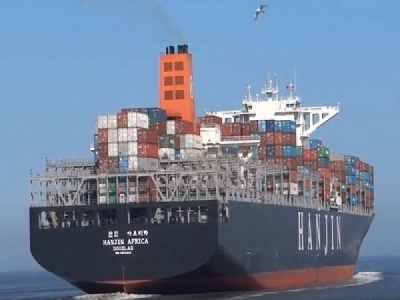 Posted on September 20, 2016
South Korea's Hanjin Shipping is considering a restructuring plan to sell more than half its ships, the Wall Street Journal reported on Friday, citing people familiar with the matter.
However, liquidation remained the most likely outcome for Hanjin Shipping, the newspaper cited the sources as saying.
Hanjin Shipping, the world's seventh-largest container carrier, filed for receivership late last month in a South Korean court and must submit a rehabilitation plan in December.
The company is working on various scenarios and focusing on one under which Hanjin would retain up to 15 of its 37 ships and return almost all of its 61 chartered ships to their owners, leaving a much smaller carrier, the Wall Street Journal said.
A Hanjin Shipping spokeswoman declined to comment on any restructuring scenarios, adding that a court ruling on its plan was months away.
With debt of about six trillion won ($5.33 billion) at the end of June and the South Korean government's unwillingness to mount a rescue, expectations are low that Hanjin Shipping will be able to survive.
Source: The Maritime Executive