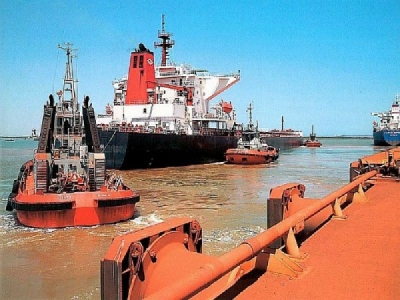 Posted on September 22, 2016
Two vessels that ran aground off the WA export town of Port Hedland during dredging work for BHP Billiton's new Hunt Point tug boat harbour have been refloated.
Attempts to tow the construction tug and barge after they ran aground just after 4am on Wednesday were unsuccessful because of the falling tide, but both were refloated at 11.30am during high tide.
Pilbara Ports Authority says the shipping channel remained clear, there were no reports of injuries or pollution-related environmental damage, and an investigation will be undertaken.
Source: Au News