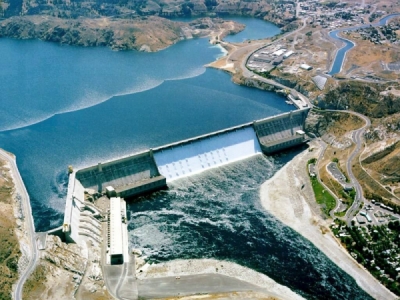 Posted on November 12, 2020
A group representing environmental lawyers has filed notice of intent to sue the federal government, including the Corps of Engineers, over its decision not to dismantle locks and dams on the Columbia River.
Earthjustice, which calls itself "the premier nonprofit public interest environmental law organization," sent the 60-day notice of intent to sue to eight federal officials, including Secretary of Commerce Wilbur Ross; Lt. Gen. Scott Spellmon, Chief of Engineers; and Secretary of Energy Dan Brouillette; and officials from the Bonneville Power Administration, Department of the Interior, Bureau of Reclamation and the National Oceanic and Atmospheric Administration.
The group is objecting to the Columbia River System Operations Environmental Impact Statement, recently approved by the Corps of Engineers, Bureau of Reclamation and Bonneville Power Administration, and supported by biological opinions from both NOAA Fisheries and the U.S. Department of Fish & Wildlife. The statement recommended against dismantling the Columbia-Snake system's locks and dam, which enable commercial navigation as well as providing clean hydropower for area residents.
Environmental groups have long blamed the river system's locks and dams for drastically diminishing the population of wild salmon that use the river to spawn. Recent studies have shown that offshore wildlife populations that depend on the salmon, such as orcas, are also affected and declining. Earthjustice is suing on behalf of conservation and environmental groups, including American Rivers, Idaho Rivers United, Institute for Fisheries Resources, NW Energy Coalition, Northwest Sportfishing Industry Association, Natural Resources Defense Council, Pacific Coast Federation of Fishermen's Associations, Sierra Club, National Wildlife Federation, Columbia Riverkeeper and Idaho Conservation League.
Source: coastalnewstoday