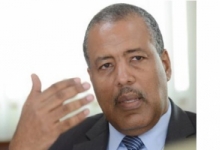 Posted on August 24, 2015
By McPherse Thompson, The Gleaner
President and chief executive officer of the Port Authority of Jamaica Professor Gordon Shirley yesterday declared that plans for the development of a transshipment port in the Goat Islands areas of the Portland Bight are not dead.
Noting that the Port Authority would view the Port of Kingston as potentially including shipping activities at the Goat Islands, he said, "The project is not dead. It's still very much alive".
Shirley said the framework agreement for the build-out of the Goat Islands is to be reviewed and indicated that he believed that Dr Omar Davies, minister of transport, works and housing, was currently in dialogue with China Harbour Engineering Company (CHEC), which has proposed establishing the transshipment facility there.
READ FULL ARTICLE HERE