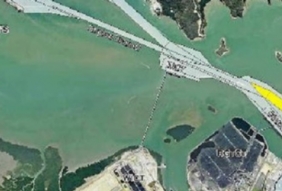 Posted on October 28, 2015
By Allen Winter, The Observer
THE Gladstone Ports Corporation will spend about $100 million deepening a shipping channel near the RG Tanna Coal Terminal.
The project will remove two million cubic metres of dredgings from the Clinton by-pass channel as a safety measure to protect ships berthed at the coal terminal.
"The current channel is 13 metres deep, which is fine for the LNG ships and the other, panamax class, ships which have traditionally travelled to wharves above the coal terminal as they are all shallow draft vessels," corporation chief Craig Doyle said.
READ FULL ARTICLE HERE