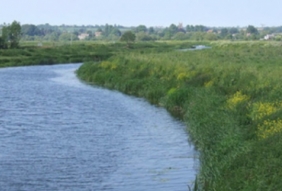 Posted on November 30, 2015
FURTHER dredging will take place on two stretches of the River Parrett this winter after new contracts were awarded through the Somerset Rivers Authority (SRA).
One contract, for 2.2km upstream of Northmoor pumping station has been awarded to W M Longreach.
Another contract, for 750m downstream of the same pumping station, is expected to be awarded to Galliford Try, Black & Veatch (GBV) and Land & Water by Friday (November 27).
SRA chairman John Osman said: "Before and after the flooding crisis, residents made it clear that they wanted Somerset's rivers dredged.
"We are proud to carry on the dredging works, which, if we receive significant rainfall again, will help allow the water to make its way through the water system quicker, avoid any hold-ups and stop land and homes from flooding.
"We are also going to investigate more cost-effective dredging techniques and sites before deciding on a dredging programme going beyond this financial year, which ends in March 2016."
W M Longreach will start work on its stretch at the end of November and is expected to deliver in eight weeks, not including a break for Christmas and New Year.
GBV and Land & Water's stretch will be tackled in February, with 150m being dredged by a bankside excavator and the remainder by a pontoon-mounted excavator due to access problems at the site.
In combination with the previous 8km dredge and additional pumping, the SRA estimates that this work could cut peak flood levels by between 50mm and 80mm in Northmoor, and reduce the duration of a flood like that of 2013-14 by three to five days.