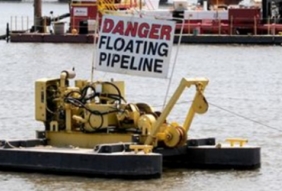 Posted on October 28, 2015
By Paul Srubas, greenbaypressgazette.com
Just five months after scoring a major victory on the Fox River cleanup issue, NCR Corp. is again responsible for funding contaminated-sediment cleanup in the river.
U.S. District Judge William Griesbach of Green Bay, who had ruled that NCR was only partially liable for cleanup costs in May, this month reversed himself. The net result: NCR must continue to pay for dredging and capping of contaminated sediment in the lower Fox River through the project's completion in 2017.
What's more, NCR still needs to argue at a jury trial in June that it isn't 100 percent responsible for the polychlorinated biphenyls polluting the Fox River.
READ FULL ARTICLE HERE