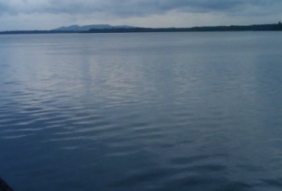 Posted on January 5, 2016
Once again, the tender process for the manual dredging at Azhikkal port in Kerala is mired in controversy. The small cooperative societies involved in the work at the port have made allegations that the authorities are deliberately prolonging the tendering process, to help the benami companies.
According to them, though the law says that the manual dredging should be awarded after tendering, there is a lobby which is delaying the process, and this involves huge corruption. Members of the coordination committee of these minor cooperative societies have expressed their serious reservations about the tendering process and called for strict adherence to the law. Incidently , the matter is pending in the court.
The government of India would like all rural and urban cooperative banks to get note-sorting machines amidst rising cases of fake currency notes being routed through them, according to a news outlet.
According to official sources, branches of such banks do not have note -sorting machines and are therefore capable of misuse by criminals peddling fake currency notes.
The government have seized and recovered fake Indian currency notes worth Rs 30.88 crore so far this year. At present, there are 1576 urban co-operative banks (UCBs) in the country. The Reserve Bank of India (RBI) will cover 75% of the installation cost of these machines for cooperative banks.
All fake Indian currency notes seized in India and abroad originate from Pakistan, say official sources.