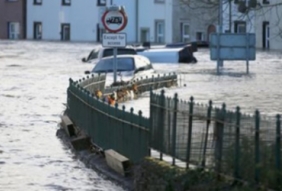 Author of Counting Sheep, Philip Walling
Posted on December 14, 2015
By Philip Walling, ChronicleLive
Amid all the devastation and recrimination over the floods in Cumbria hardly anybody mentions one factor that may not be the sole cause, but certainly hasn't helped.
That is the almost complete cessation of dredging of our rivers since we were required to accept the European Water Framework Directive (EWF) into UK law in 2000.
Yet until then, for all of recorded history, it almost went without saying that a watercourse needed to be big enough to take any water that flowed into it, otherwise it would overflow and inundate the surrounding land and houses.
READ FULL ARTICLE HERE