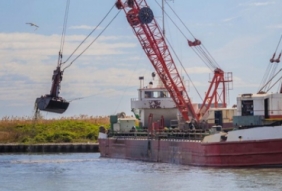 Posted on December 7, 2015
By Max Filby, The Courier
Findlay Mayor Lydia Mihalik and Safety-Service Director Paul Schmelzer discussed updates and funding of the Findlay flood-control project with officials in Washington this week.
Mihalik and Schmelzer met with U.S. Rep. Bob Latta, R-Bowling Green, and Democratic Sen. Sherrod Brown on Wednesday, and Republican Sen. Rob Portman on Thursday.
Mihalik said it had been a while since she and Schmelzer were able to update officials in Washington on the flood-control project and talk about pursuing federal funding to help pay for construction.
READ FULL ARTICLE HERE