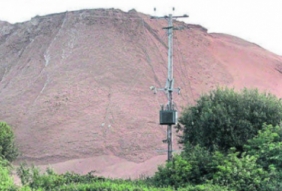 Posted on October 12, 2015
By Connla Young, The Irish News
FISHERMEN have voiced concern about the continued dredging of sand from Ireland's biggest lake.
The intervention by Lough Neagh fishermen comes after charity Friends of the Earth confirmed it is to take legal action against the Department of Environment after it failed to stop unauthorised sand extraction.
A year ago environment minister Mark H Durkan wrote to sand traders asking them to halt their activities for which they have no planning permission.
READ FULL ARTICLE HERE