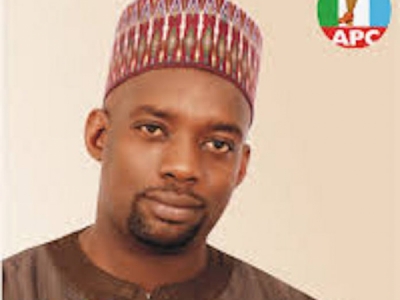 Eromosele Abiodun
Posted October 29, 2020
A former member of the House of Representatives, Hon. Ibrahim Baba, has called on President Muhammadu Buhari to shift all port operations from Lagos to Port Harcourt to save the country's economy.
Baba, who represented Katahum federal constituency in Bauchi State in the fourth assembly, said not doing so would allow what he termed 'evil politician' to imperil the country's economy.
He made the admonition in a letter to the president, titled: 'Security Threat to The Economy: Need to Shift Seaports Operations from Lagos to Port Harcourt', which was sighted by THISDAY.
According to him, "Owing to the ongoing security threats by a coalition of rogue politicians and notorious criminals hiding behind the #EndSARS protests in some parts of the country, which led to the burning down of the Nigerian Ports Authority (NPA) complex in Lagos and other economic installations, I write to humbly advise the federal government to immediately order the relocation of all seaports operations in Lagos to Port Harcourt, Rivers State, so that the country's economy is not adversely affected."
He stated that there are already two ports in Rivers State-Port Harcourt and Onne port-that can successfully execute all international shipping activity that have been going on in Lagos.
"May I add that the port in Calabar, Cross Rivers State, be enhanced as well as complete the work on the deep seaport in other states so that the country can have various alternative means of facilitating local and international trade.
"This will also help free the country from possible threats and blackmails by gangsters who could destroy or hijack a particular the problem in order to sabotage the country's economy.
"It is my candid view that, while you lead the patriotic onslaught against those who want to undermine the country's corporate integrity and stability, the country's economic activity should also be multiplied and protected. And while you process my laudable request, kindly accept the assurance of my high regard."
Source: thisdaylive