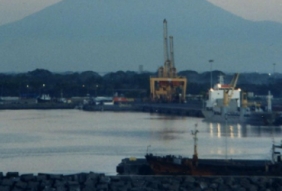 Posted on April 18, 2016
Jailed former Guatemalan President Otto Perez was accused on Friday of negotiating and receiving part of a $25 million bribe in exchange for granting a port concession to a Spanish company, the attorney general's office said on Friday.
The latest accusation comes a year after a bribery scandal toppled Perez's government, forcing his resignation and landed him in jail. He is awaiting trial accused of leading a customs racket that swindled millions from the country's coffers.
In 2012, Perez's government awarded a contract to Terminales Contenedores de Barcelona (TCB) to build and manage a terminal at the Quetzal Port, the poor Central American country's largest.
READ FULL ARTICLE HERE