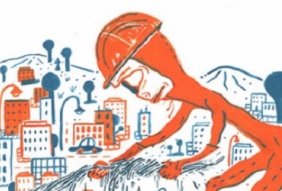 Posted on April 4, 2016
By Dirk VanderHart, The Portland Mercury
After more than 15 years, Portland's finally about to receive a detailed chore list for cleaning its river.
At some point in the next few weeks, the US Environmental Protection Agency (EPA) will release a proposed plan for how the city and potentially more than 150 other entities must attack a century's worth of dangerous pollution sitting in sediment at the bottom of the Portland Harbor.
"That, after 15 years, is pretty awesome," is how Kim Cox of the Portland Bureau of Environmental Services puts the anticipation around the plan. It is a very big deal.
READ FULL ARTICLE HERE