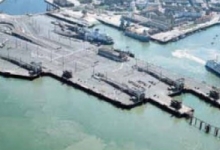 Posted on July 24, 2015
The Port of Calais in the north of France has received approval from the European Commission (EC) to go ahead with plans for a new €270 million cross?Channel terminal.
The project funding had been under scrutiny in relation to the EU's competition rules with concern that it may unduly distort competition in the internal market but the latest ruling supported the project, stating that the new infrastructure would further 'EU transport policy objectives'.
"This is a good example of how Member States can boost infrastructure investments without damaging competition in the Single Market," Margrethe Vestager, EU Commissioner for Competiton commented.
READ FULL ARTICLE HERE