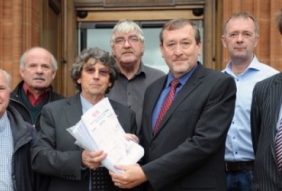 Posted on August 28, 2015
By Sandy Kilpatrick, Daily Record
A new report, set to go to councillors next week, provides responses to last year's public engagement and says there is "insignificant benefit" to dredging the river.
Dredging the Nith won't stop the Whitesands flooding.
That's what a new report set to go before councillors next Wednesday makes clear.
The report provides responses to a number of concerns raised during a public engagement exercise in January when a full-size model of the proposed embankment was built at the Whitesands.
READ FULL ARTICLE HERE