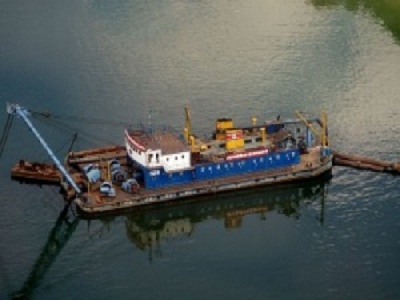 Posted on October 4, 2016
By Manolo B. Jara, The Gulf Today
A "barangay" (village) watchman was killed and 10 others were injured when a dredging platform collapsed in Manila, a City Hall official confirmed on Saturday.
Johnny Yu, the head of the Manila Disaster Risk Reduction and Management Council, said the tragedy occurred on Saturday morning at the Ermita District, a popular tourist area in the city.
Based on initial investigation and testimonies of witnesses, Yu blamed overloading for the collapse of the dredging platform as he pointed out in Filipino: "The members of the Metro Manila Development Authority (MMDA) as well as the village watchman and other volunteers were conducting the dredging operation when the platform collapsed."
The collapse was apparently due to overcrowding on the platform not only by the workers but also by the huge amount of rubbish collected, Yu explained.
The dredging platform is one of several facilities maintained by the MMDA in Manila, one of the 15 cities and one town that compose Metro Manila with a total population of close to 12 million.
The MMDA operates such facilities as one of the measures adopted to help reduce the perennial and annual problem of flooding in Metro Manila blamed mainly on clogged waterways such as canals.
Aggravating the situation, the MMDA said, was the disappearance of several waterways that were filled up to make way for the construction of houses and business establishments in violation of national and local laws.
Source: The Gulf Today