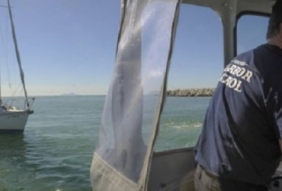 Posted on March 2, 2016
By John Scheibe, Ventura County Star
With any luck, boaters should soon be able to again navigate in and out of the Ventura Harbor without needing an escort.
Exactly when that will happen, however, is unclear — maybe within a week.
"Let's just say we hope it happens soon, very soon," Richard Parsons, dredging program manager for the Ventura Port District, said he toured the entrance to the harbor Thursday.
The harbor has been closed to all but essential boat traffic since Jan. 22, because its entrance is clogged with an abundance of sand.
READ FULL ARTICLE HERE