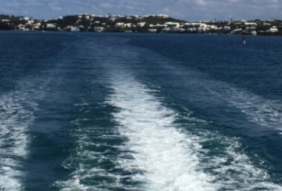 Posted on October 28, 2015
The Ministry of Public Works would like to inform the public that the widening of the North Channel will commence at the end of October 2015.
The channel is being widened and dredged to accommodate the new generation of cruise ships, commencing with the 2016 visits of Royal Caribbean International's Quantum class. It is anticipated that the dredging will be a 24 hour, seven day a week operation and will take approximately one month to complete.
A Notice to Mariners will be issued by Marine and Ports in due course.
For more information, please visit http://www.channelstudy.info/.