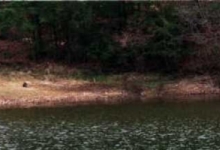 Posted on July 29, 2015
Sediment has been piling up in Center Springs Pond since it was last dredged in 1994, and town officials have proposed spending $500,000 for restoration.
The project is included in a proposed $11.78 million public infrastructure bond that goes to a public hearing in August, a board of directors meeting that same month and a referendum in November.
Part of Center Springs Park, the pond is in a hollow in the center of town and catches runoff from a 1.5-square-mile area. The sediment includes bacteria, sand, pollutants and nutrients, such as nitrogen and phosphorus, Public Works Director Mark Carlino said.
READ FULL ARTICLE HERE