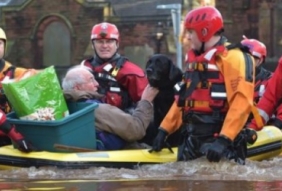 Posted on April 12, 2016
Dredging rivers is not a simple answer to solve Cumbria's flooding problems, the county's top Environment Agency representative has warned.
Keith Ashcroft, area manager for Cumbria and Lancashire, said dredging was often put forward as a solution but it was a "complicated" issue.
But he said the alternative of building "higher and higher" defence walls was not what people wanted.
READ FULL ARTICLE HERE