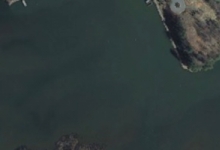 Posted on June 8, 2015
By Leah Justice, Tryon Daily Bulletin
Polk County Commissioners heard this week that dredging Lake Adger is estimated to cost between $2.5-$5.1 million.
Commissioners met Monday, June 1 and heard from Stu Ryman, with Altamont Engineering, who reviewed the results of a feasibility study recently done on dredging the lake.
Ryman said the study evaluated the extent of sediment in the lake, the quantity of sediment that could be removed, methods of removing the sediment and estimate costs of removal.
READ FULL ARTICLE HERE