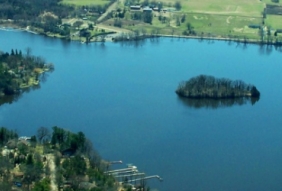 Posted on February 8, 2016
By Katelyn Ferral, The Cap Times
A proposal to change to how Wisconsin's shorelines are regulated is being criticized by environmental groups but supported by private owners seeking to build on their property along lakes and rivers.
The bill would transfer some rights of public water banks, currently governed by the state, into the hands of private owners.
Proponents say the changes are needed to protect private property rights, enabling owners of riverbank areas to build on their own land after working with the Department of Natural Resources. But the League of Conservation Voters and other critics call the bill a "polluter grab bag" and say it will lead to the degradation of the state's lakes and streams and the habitats they host.
READ FULL ARTICLE HERE