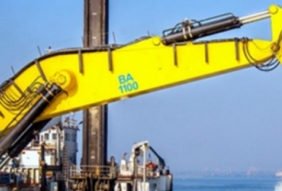 Posted on November 19, 2015
Dredging has become one of the main tasks in the transport sector in Ukraine in recent years. First of all emphasis is placed on dredging in the sea ports of the country as the main export destinations. At the same time, development of inland river navigation on the largest waterway of Ukraine – the Dnieper River – is hampered due to lack of the necessary approvals.
At the same time State Enterprise "Ukrainian Sea Ports Authority" reports that it received a termless permit from the Ministry of Natural Resources to carry out dredging in the sea approach channel of deep-water fairway Danube – Black Sea.
For more details about perspectives of river transportation please read the full version of weekly market report by UkrAgroConsult "Black Sea Grain & Oil".