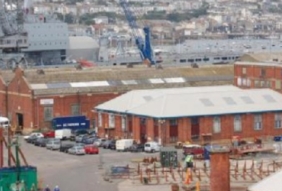 Posted on March 31, 2016
A year on from Chancellor George Osborne's promise to look into the delays surrounding Falmouth's capital dredging project along the coast the Port of Plymouth is the latest port to announce a major plan to invest in its port infrastructure to attract cruise ships to the city by 2019.
This month alone the ports of Cobh and Portland have also confirmed important port projects relating to the cruise industry.
Falmouth's neighbouring ports are engaged in substantial projects such is the importance placed on the economic gains to be made from the cruise industry.
READ FULL ARTICLE HERE