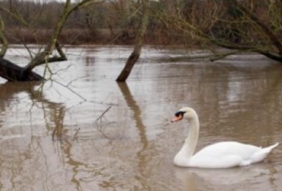 Posted on January 19, 2016
By Rachel Dickerson, Surrey Comet
Parts of Elmbridge's rivers could be dredged as a leading conservation trust looks to implement a new flood task group to stave off rising waters.
It follows devastating flooding in the north of England after storms swept through the region.
Four flood alerts are now in place in the borough as rising river levels continue to lap roads and threaten to move towards properties.
READ FULL ARTICLE HERE